Welcome to our website!

Emergencypaging.net was orignally created by B.J. Hammonds III to service members of the Colliers Volunteer Fire Department. Since then, I been asked to extend this service to other fire departments in the county and beyond. Emergencypaging.net now services 43 fire and ems agency's in the tri-state area.

Emergencypaging.net offers cash strapped agency's to receive alerts to their smart phones and email. The system is totally automated and services public servants, support members, and their family's. It is not financially feasable to outfit every person within an organization with a pager. So indiviudals who have a vested interest in an agency such as the Ladies Auxiliary members, board members, social members, and support members can receive alerts to further support their organization.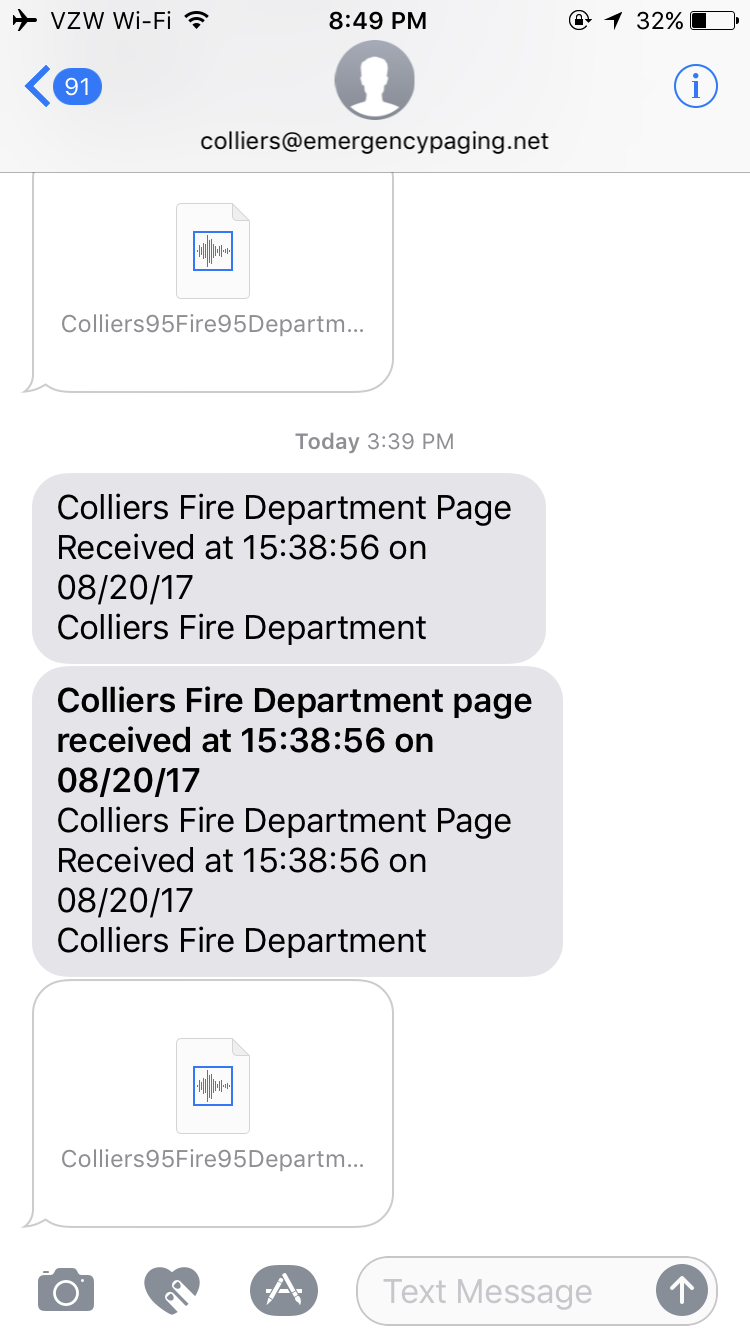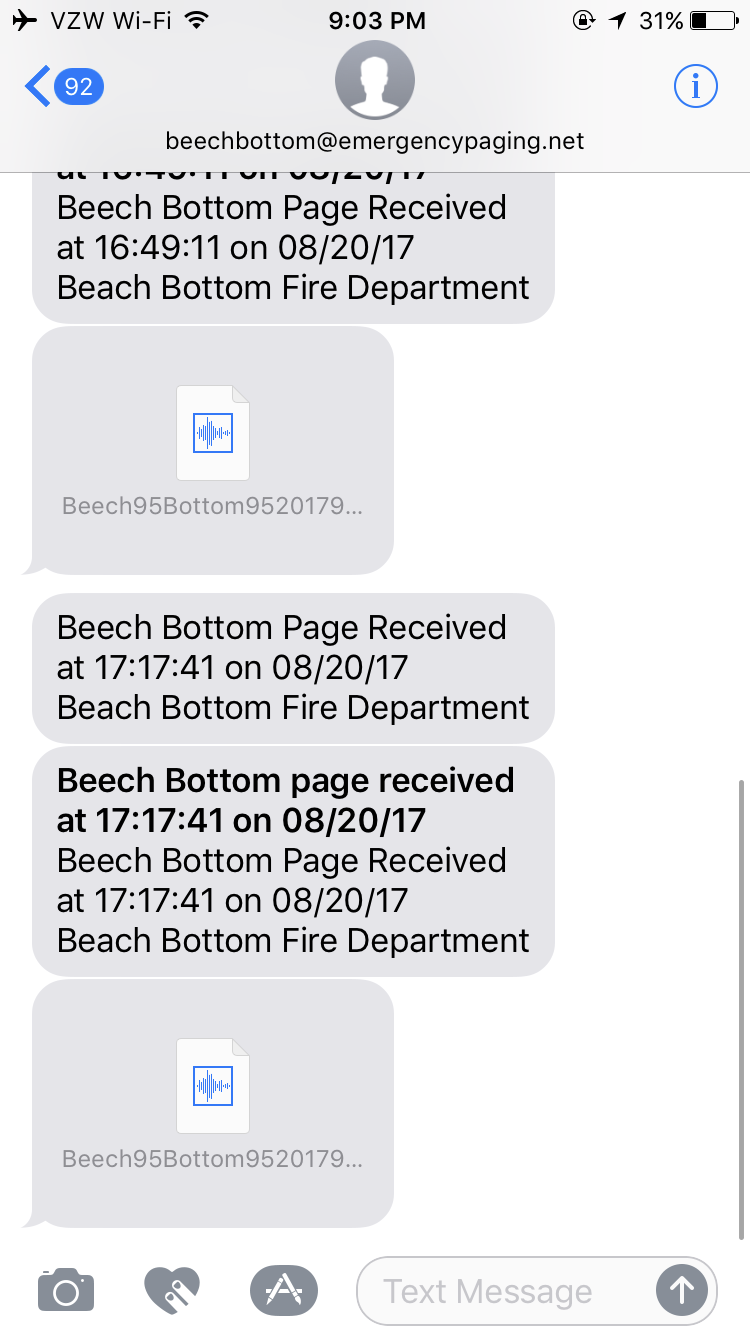 Even though emergencypaging.net belongs to myself, BJ Hammonds. The Brooke County system would not of been possible without the help of many people. Special thanks to Tom Deserio of the Wellsburg Volunteer Fire Department for allowing us to host four laptops at his station. The Brooke County system is afforded a clear path to all four repeaters that allows the laptops to be in one central location to service all departments along with the county ems service. Because the laptops are in a remote location and not always easily assessable to me, I wish to thank Patrick of the Wellsburg Volunteer Fire Department for his help and continued support. Patrick has made many runs to the station to assist me when needed to keep the system going. I would also like to thank Johnny Williams III of the Brooke County Emergency Management Agency for helping me maintain the system.